"Whenever possible, shorten urls

by trimming unnecessary parameters"
– Google Search Console documentation
Working on SEO optimization in your WooCommerce webshop? Then make sure you use clean urls!
All SEO experts worldwide agree: clean urls got a positive effect in search engine rankings. If its between you and your competitor, everything percentage counts.
If you use WooCommerce, you always have /product and /product-category in your urls.
You don't want to spoil your urls with unnecessary slug, like '/product' or '/product-category'. Google advices to use clean, indexable urls that describe the content of the page, without keyword stuffing or unnecessary parameters.
"Use indexable and clean urls!" Google Search Console documentation
WooCommerce does a great job for 90%, you can have clean permalinks without strange id's or parameters, but it always adds '/product' and '/product-category' to all urls. So what would happen if you would (and could) remove this part and automatic create permanent 301 redirect from the old to the new url? Users of the Perfect SEO Url agree: more traffic and better rankings!
The exact lines from Google' Search Engine Optimization Guide:
"Simple to understand urls will convey content information easily. Creating descriptive categories on your website can not only help you keep your site organized, but it could also lead to better crawling your pages/documents by search engines."
The Perfect SEO Url plugin provides clean urls in your WooCommerce webshop. But next to the 'clean' look, the rankings and results are much more important.
What about the results?
The search engine results we have seen, and happy customers shared with us, are explosive, in a good way! Our customers can confirm that removing '/product' and '/product-category' has a excellent effect on keyword ranking and gaining more traffic. After the installation the unnecessary slug is removed immediately and the plugin adds the (301) redirects directly.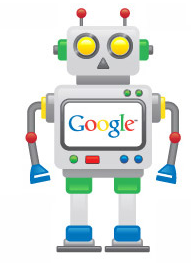 The benefits of having clean SEO urls:
Better ranking
More traffic
Easier to remember
Get shared more often
Higher click through rate